The route is the goal
Confucius taught us this, and this is precisely the point of childlike play.
When we provide our children with ready-made play and adventure worlds, which are worked out to the smallest detail, we take away the opportunity for them to develop their own creativity.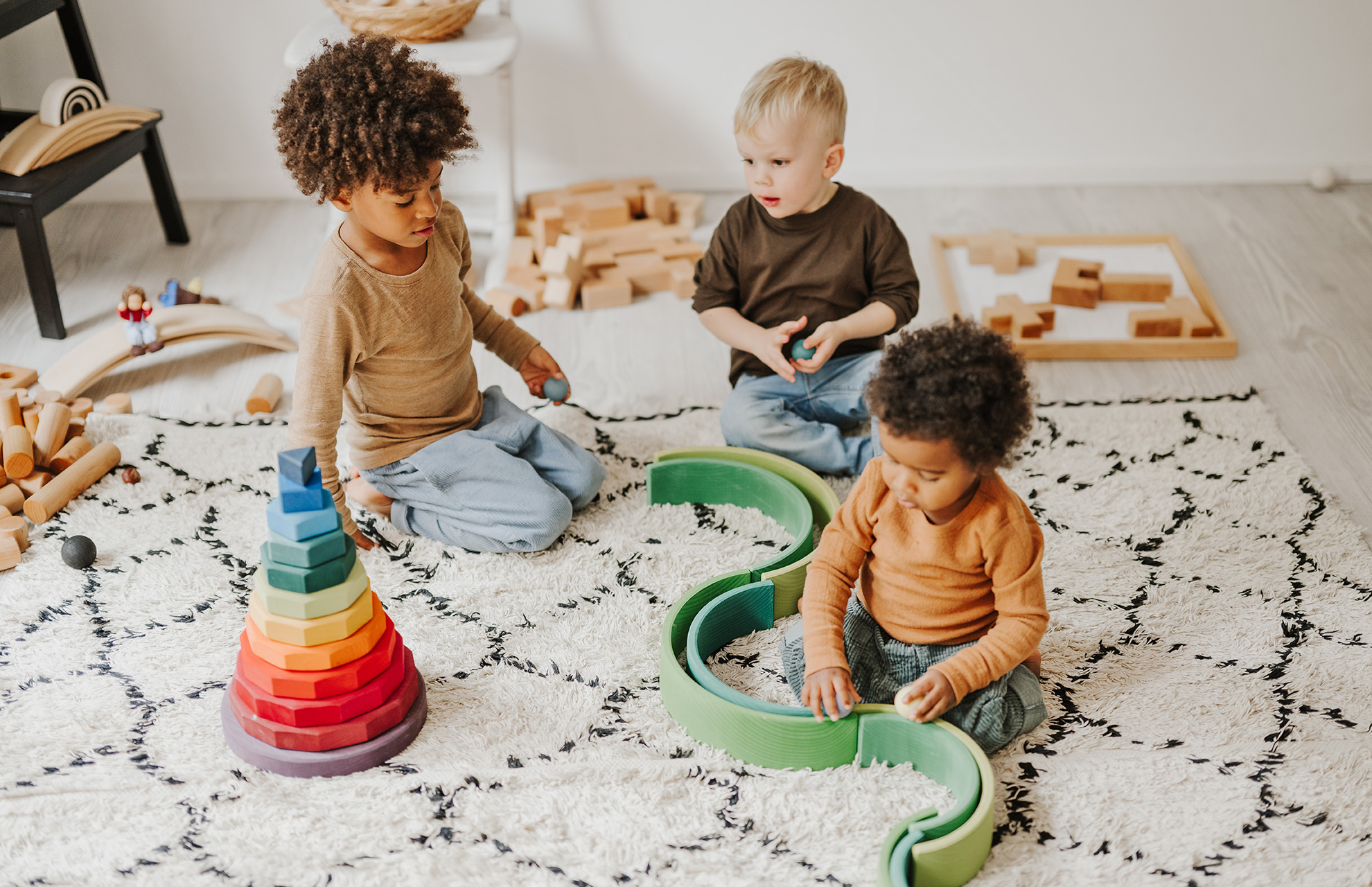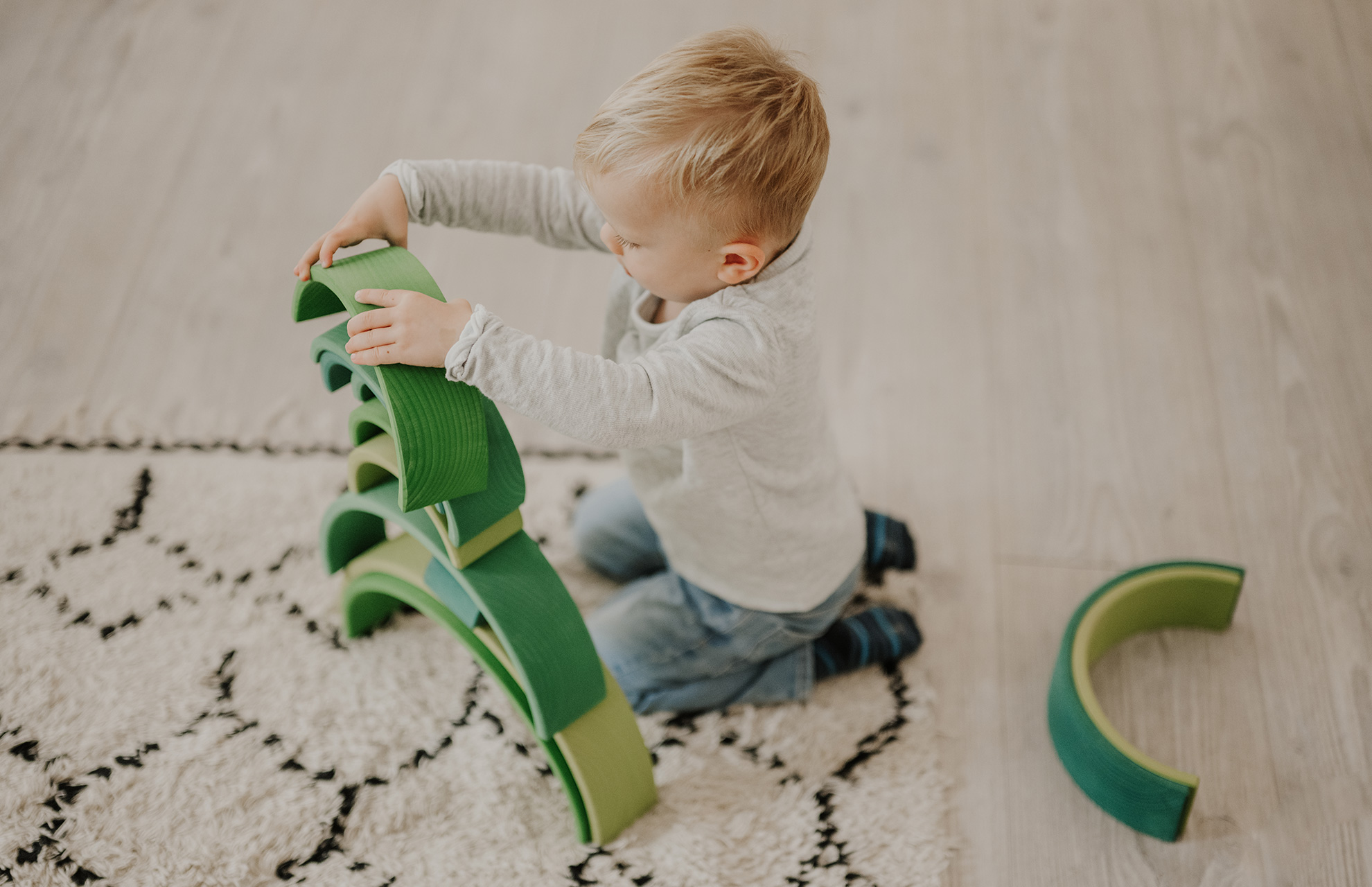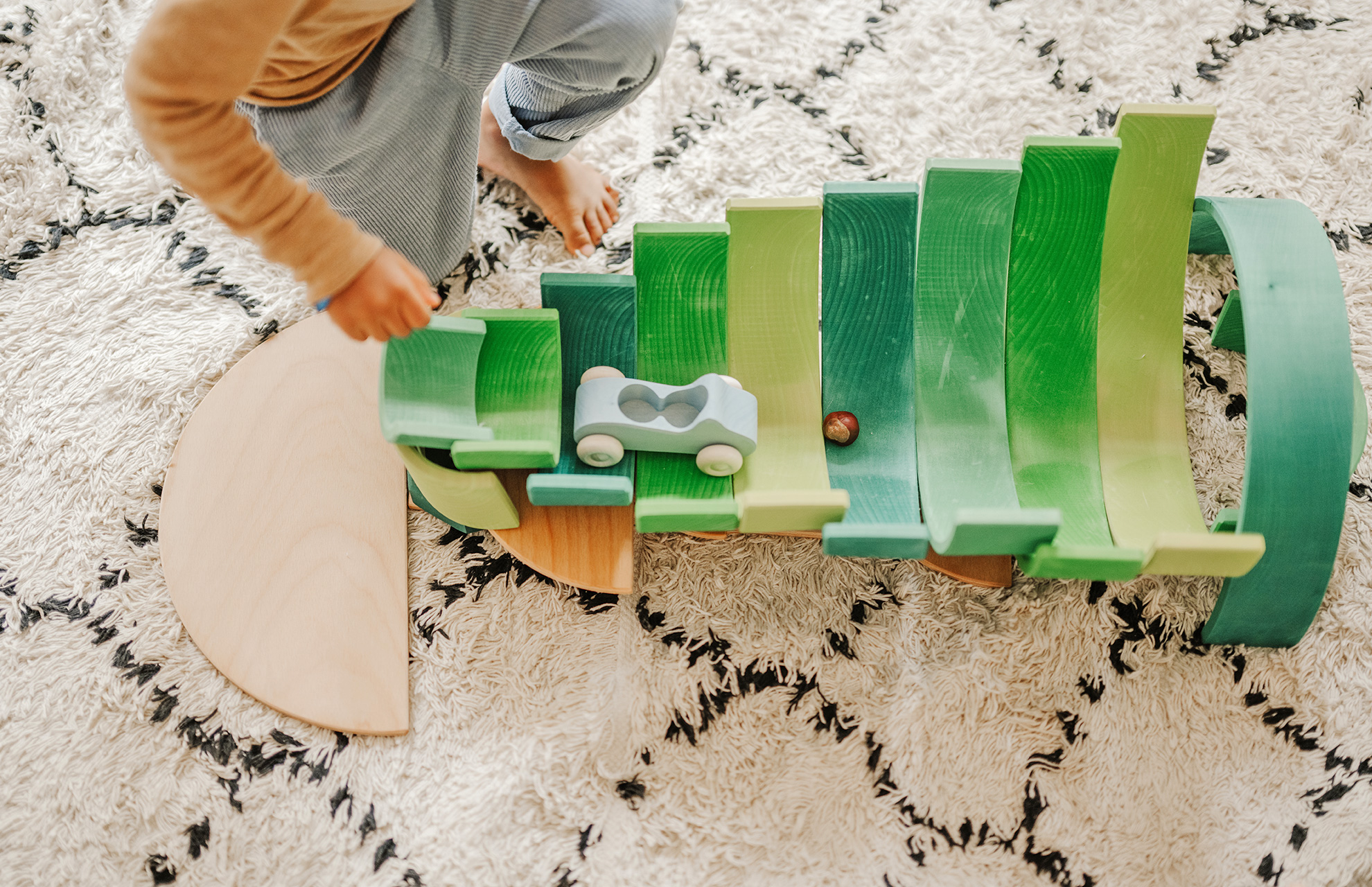 Alternative pedagogical theories
From the design point of view, we make sure to keep the playing possibilities as open as possible, so that creativity is not restricted, and can develop in new directions.
In doing so, we are guided by Waldorf education and other alternative pedagogical approaches, such as Montessori, which are deeply rooted in our corporate DNA.

Endless play possibilities
Small and big builders of the world will find everything they need to create new worlds and games ... so the same components may become a farm and later a hospital. On another occasion, a doll's house or part of a fantasy land might be created.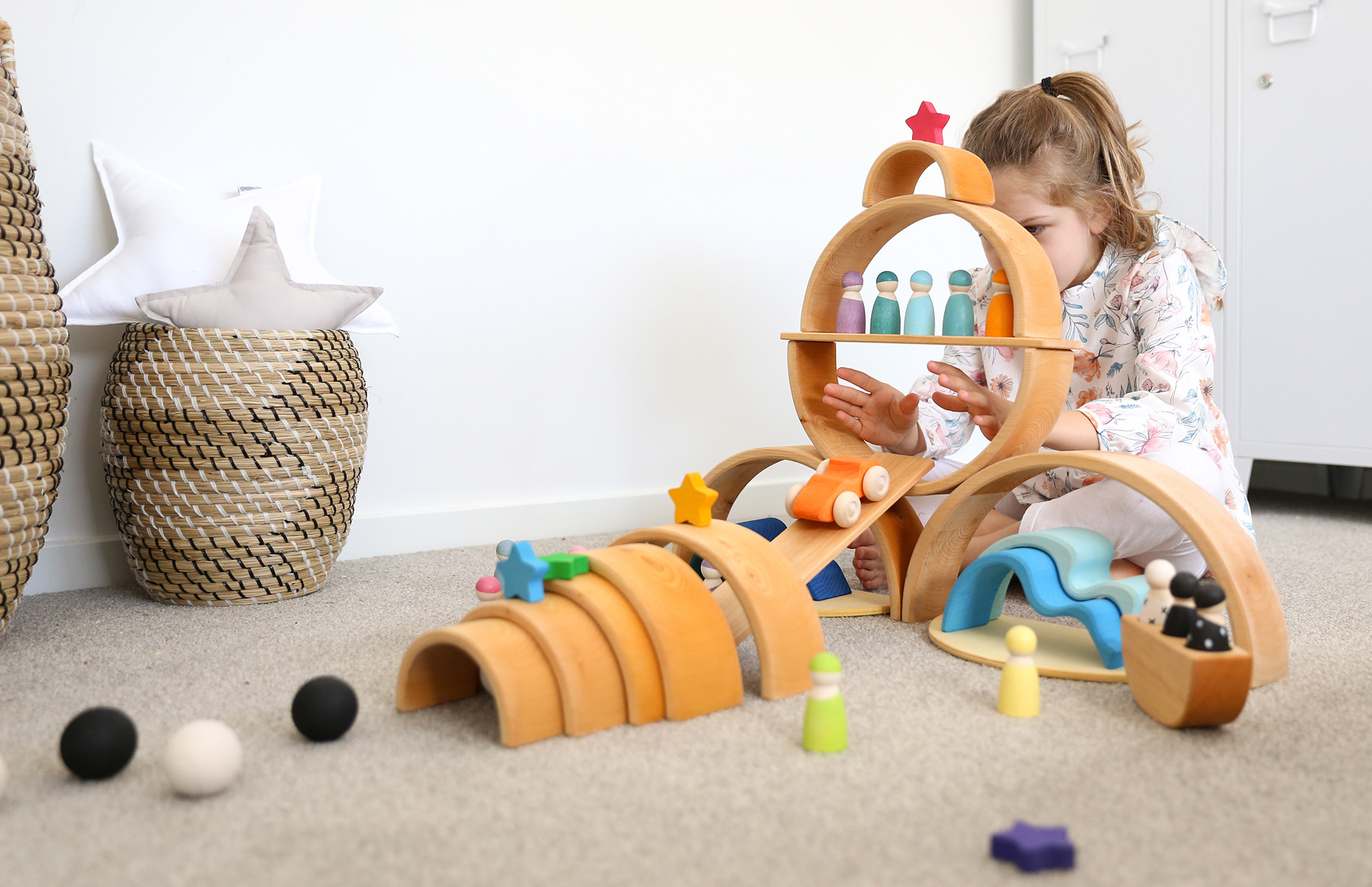 Permanent companions
With their progressive development, children are always finding new ways to play with our wooden toys. The minimalist, open design make them permanent companions on their way through childhood.

Free and unintentional
The possible combinations of the individual items are limitless and open up a broad field of infinite playing possibilities, with which we deliberately want to create a counterpoint to the often rather passive, digital and media world.
Because childhood needs worlds of experience that can be understood and experienced with one's hands!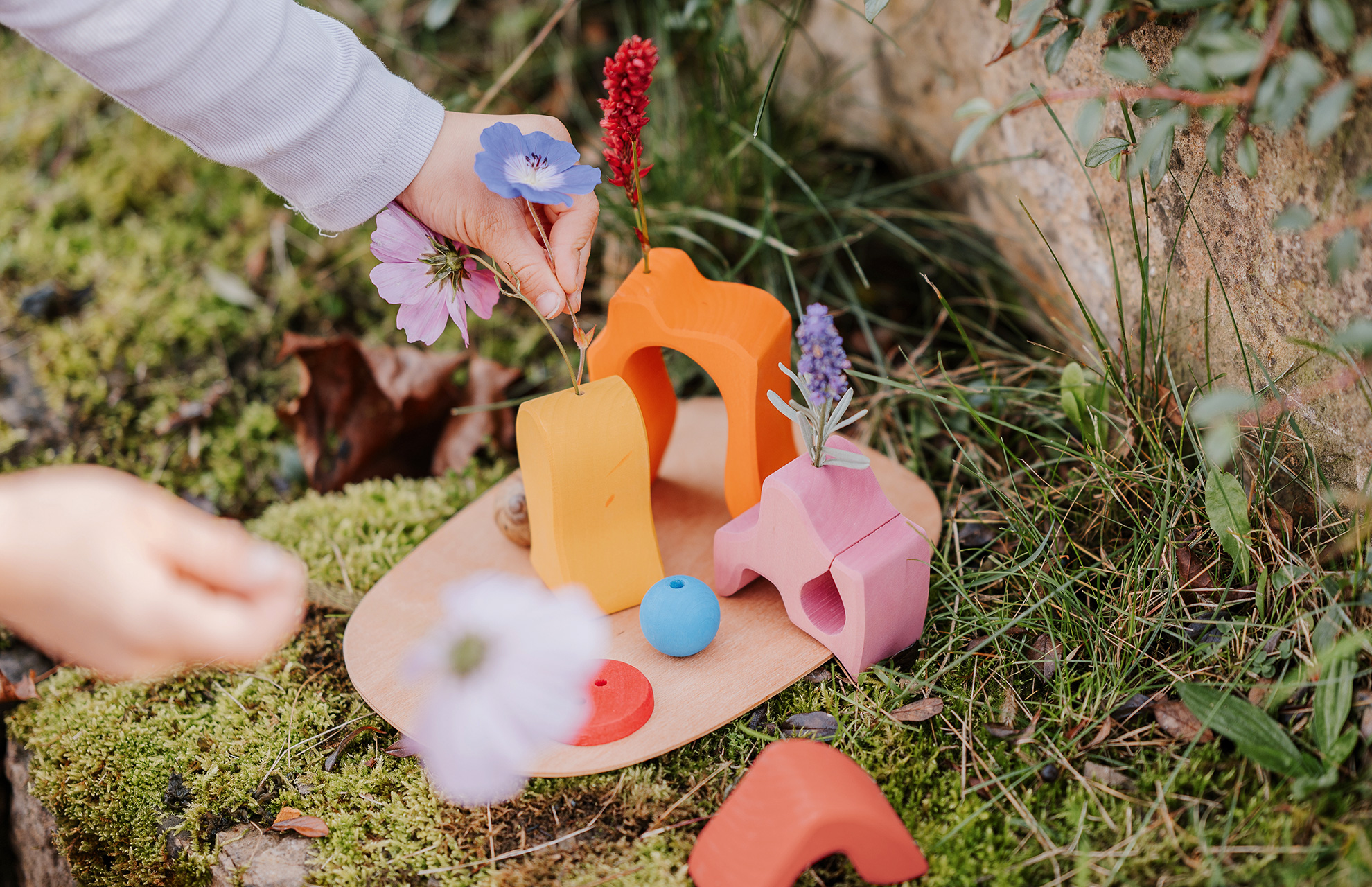 Simply Unique
We love wood because it is a natural material so it always has various markings that show up in our products, making each one unique.
Wood grain has changing structures and colours which serve as proof of its natural origins. The unique variations are proof of quality, not defects. Discover the markings that make your Grimm's toy Simply Unique!