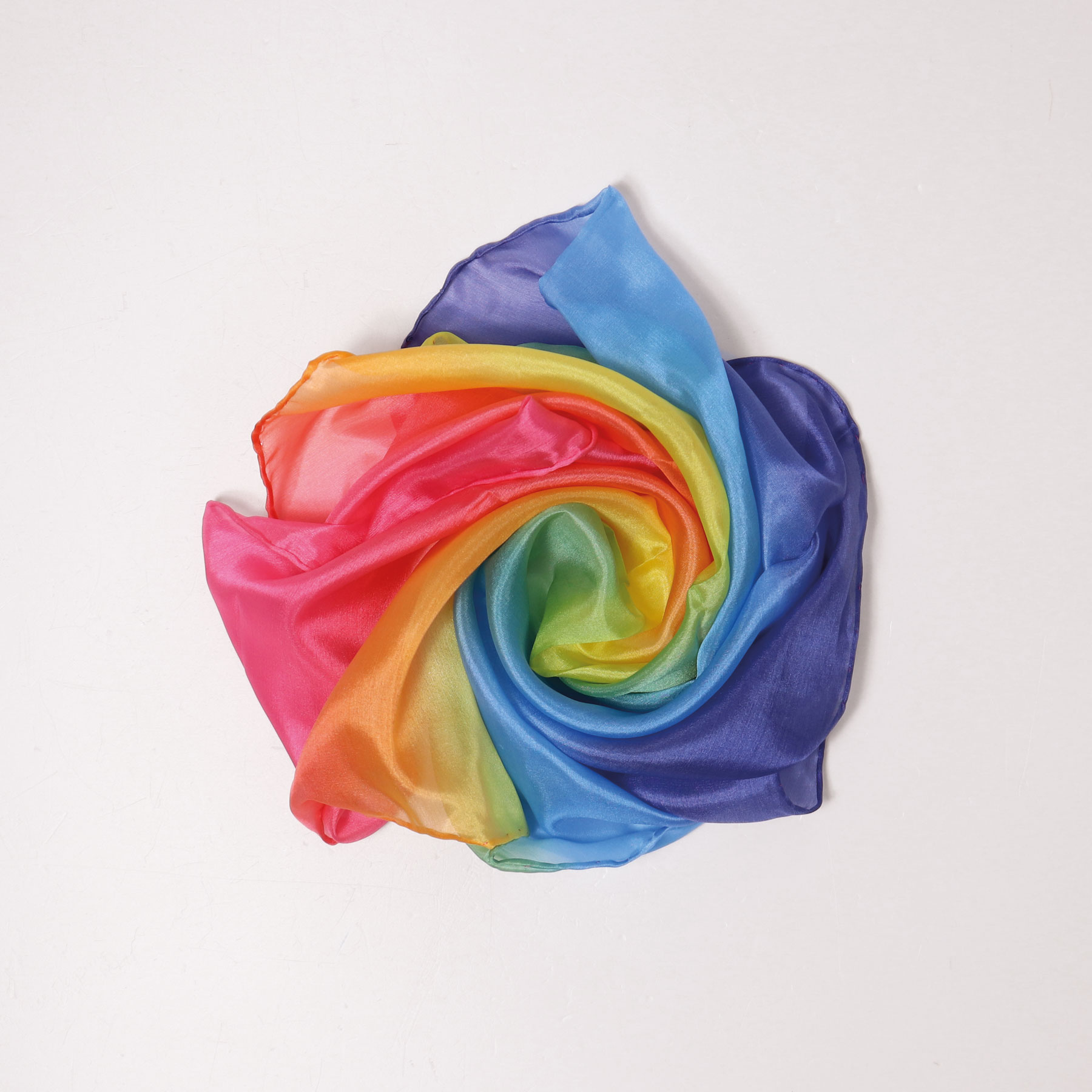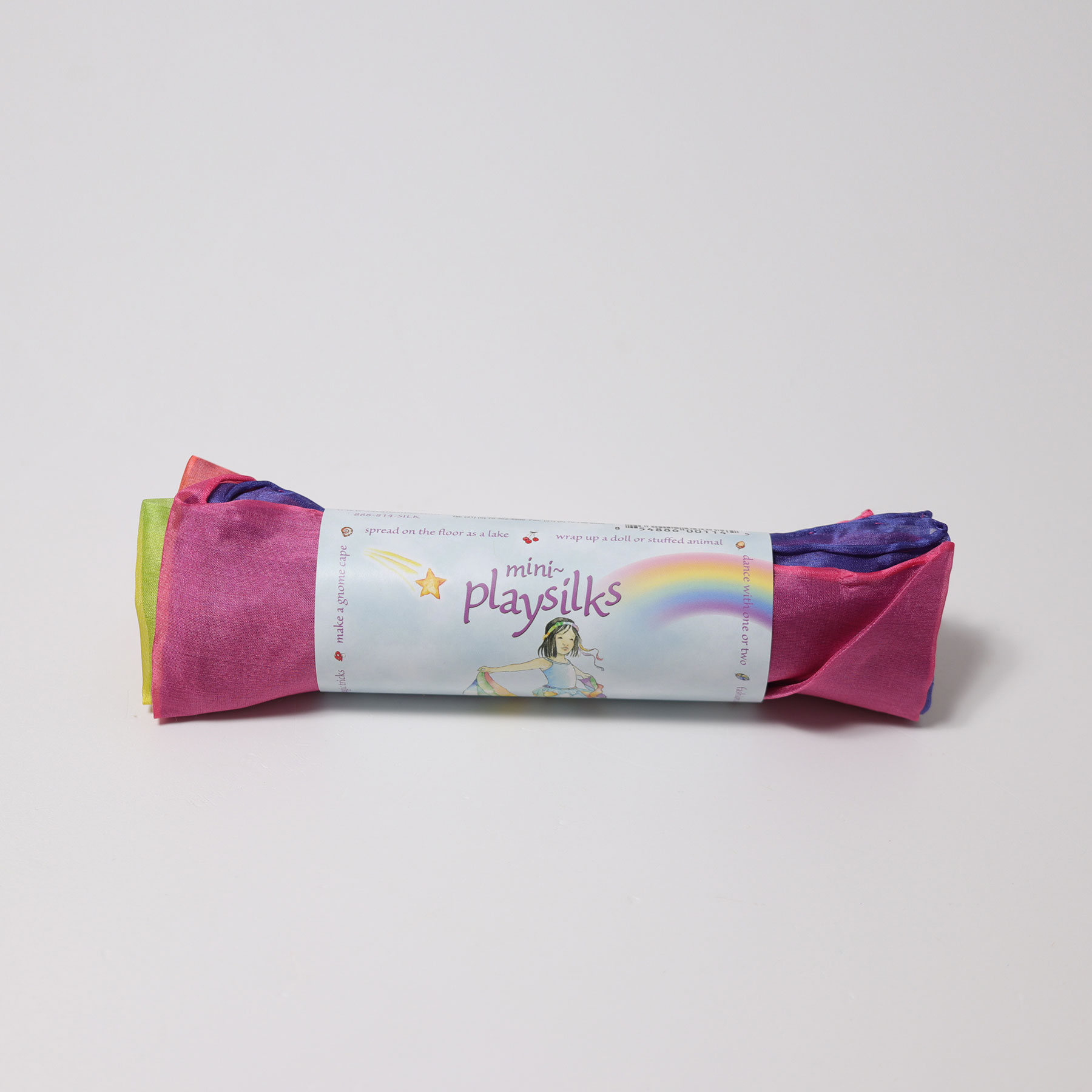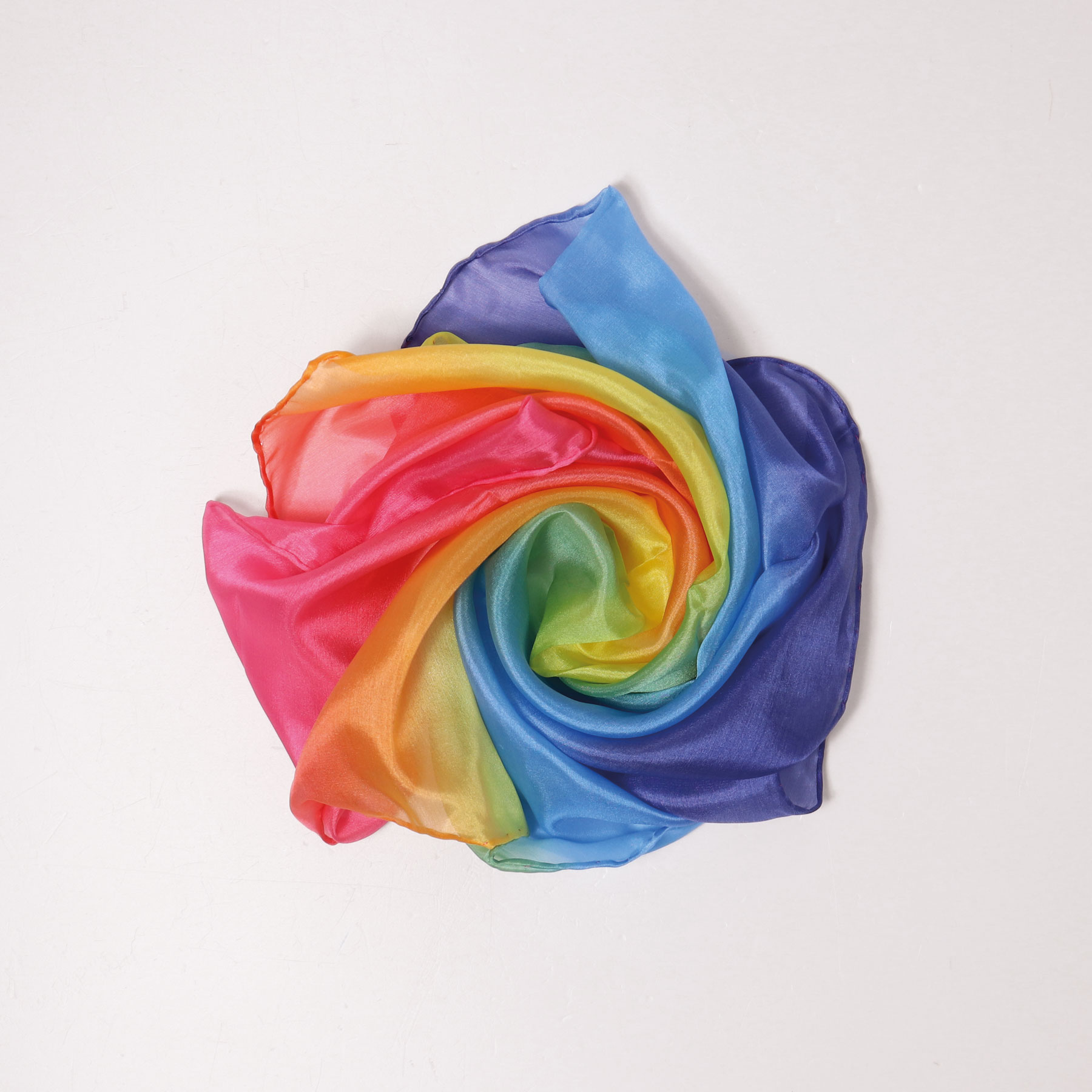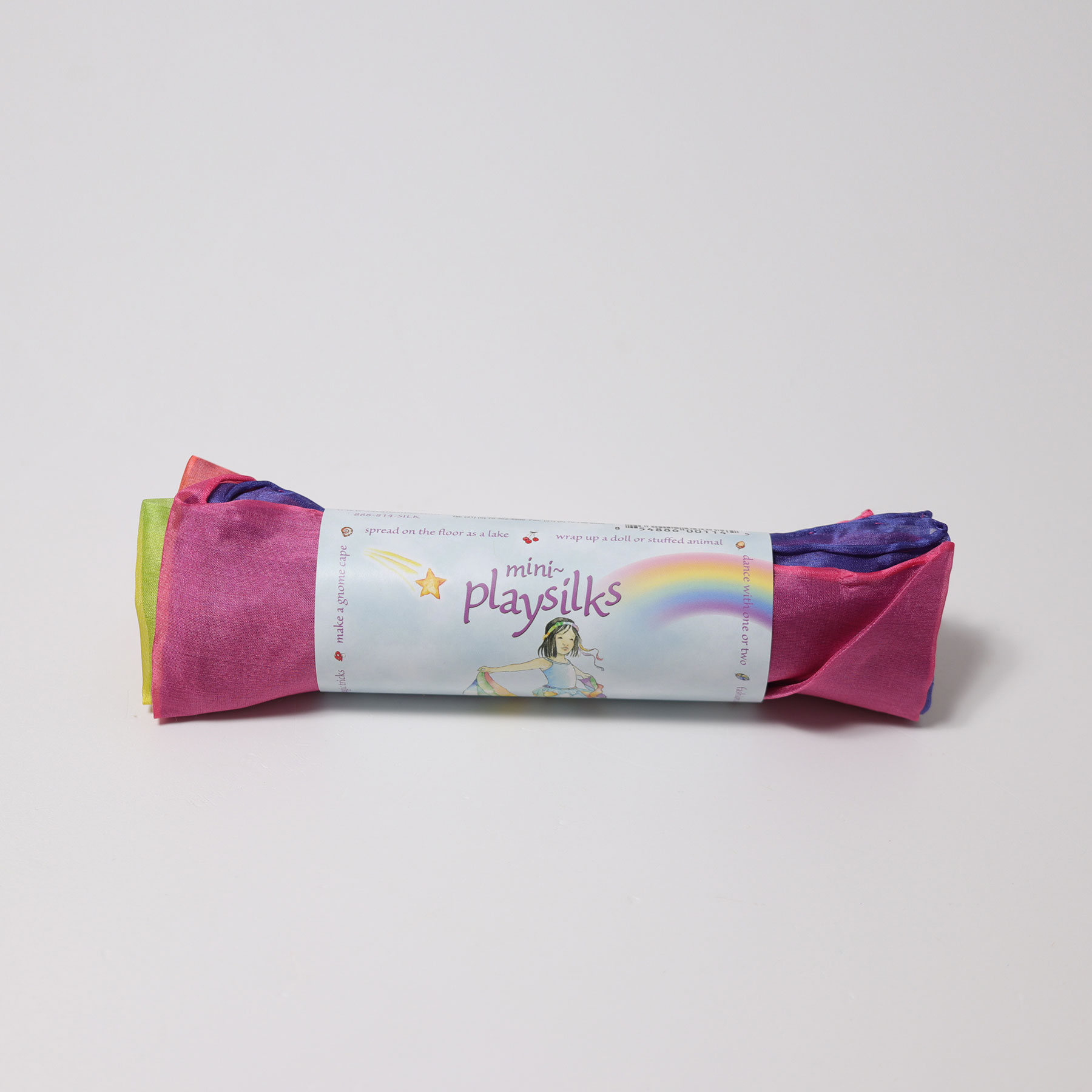 Age Grade (toy safety):
0+
Product information "Mini Playsilk Rainbow"
Small playsilks just right for little hands!
As doll house rugs and blankets, peek-a-boo with baby, green for a cow's grass, blue as a lake to sail a boat on, in a pot to stir as soup, dance classes to wave around to the music, wrap a little present and so much more... Material: 100% chinese silk, natural and sustainable. The silks are dyed using dyes that are fixed with low pH dye bath. Non-toxic dyes. Hand wash, hang dry and low iron. Size: 52x52cm.