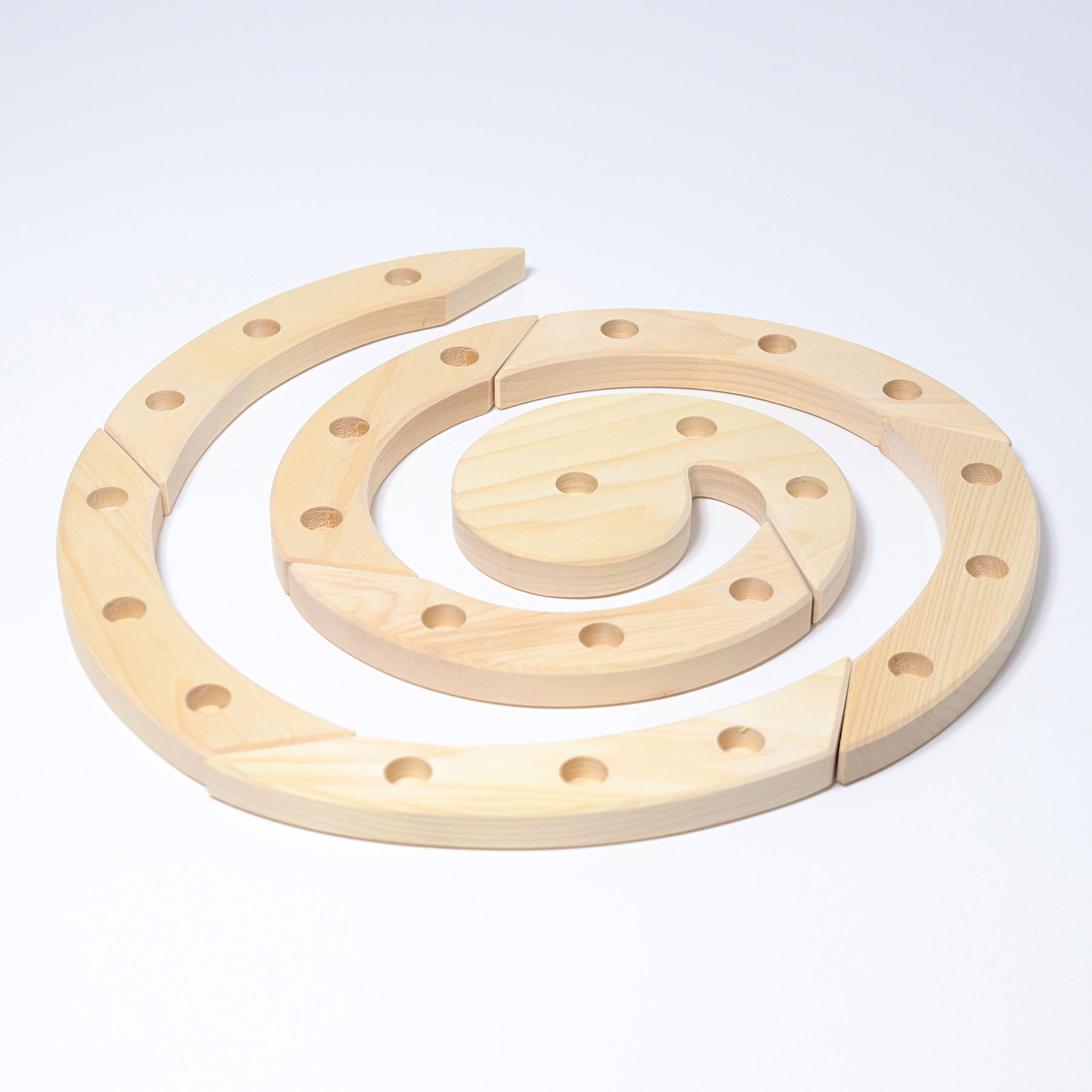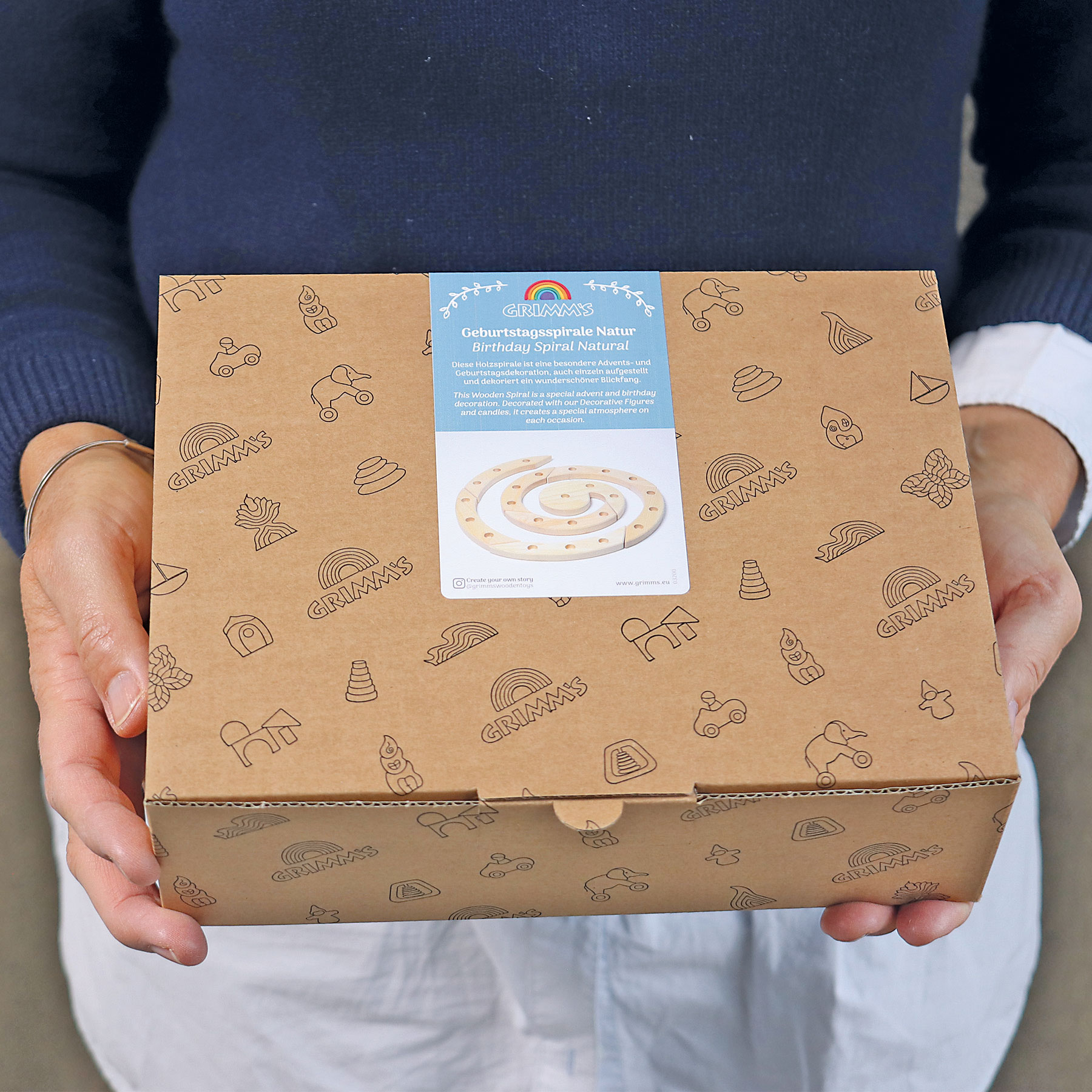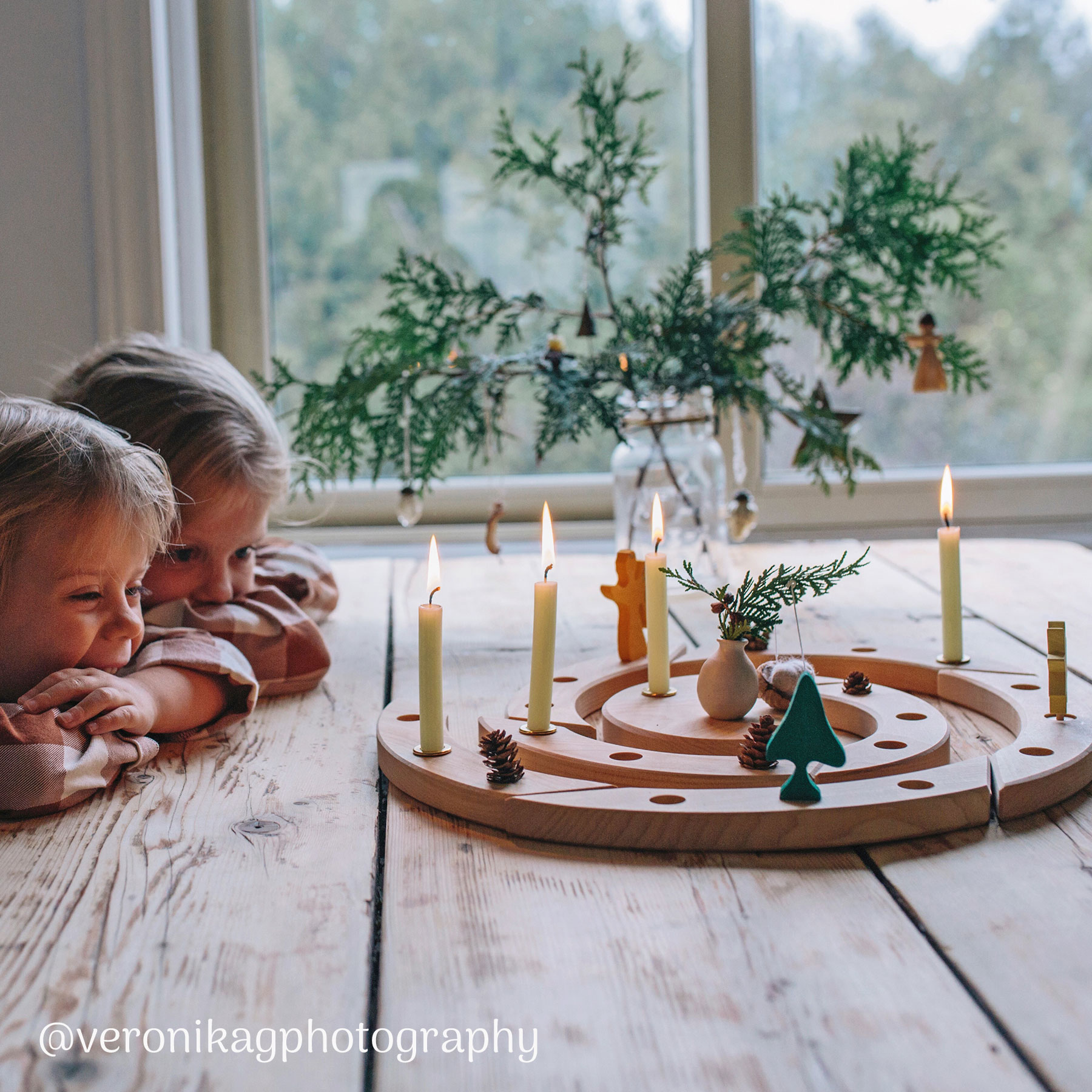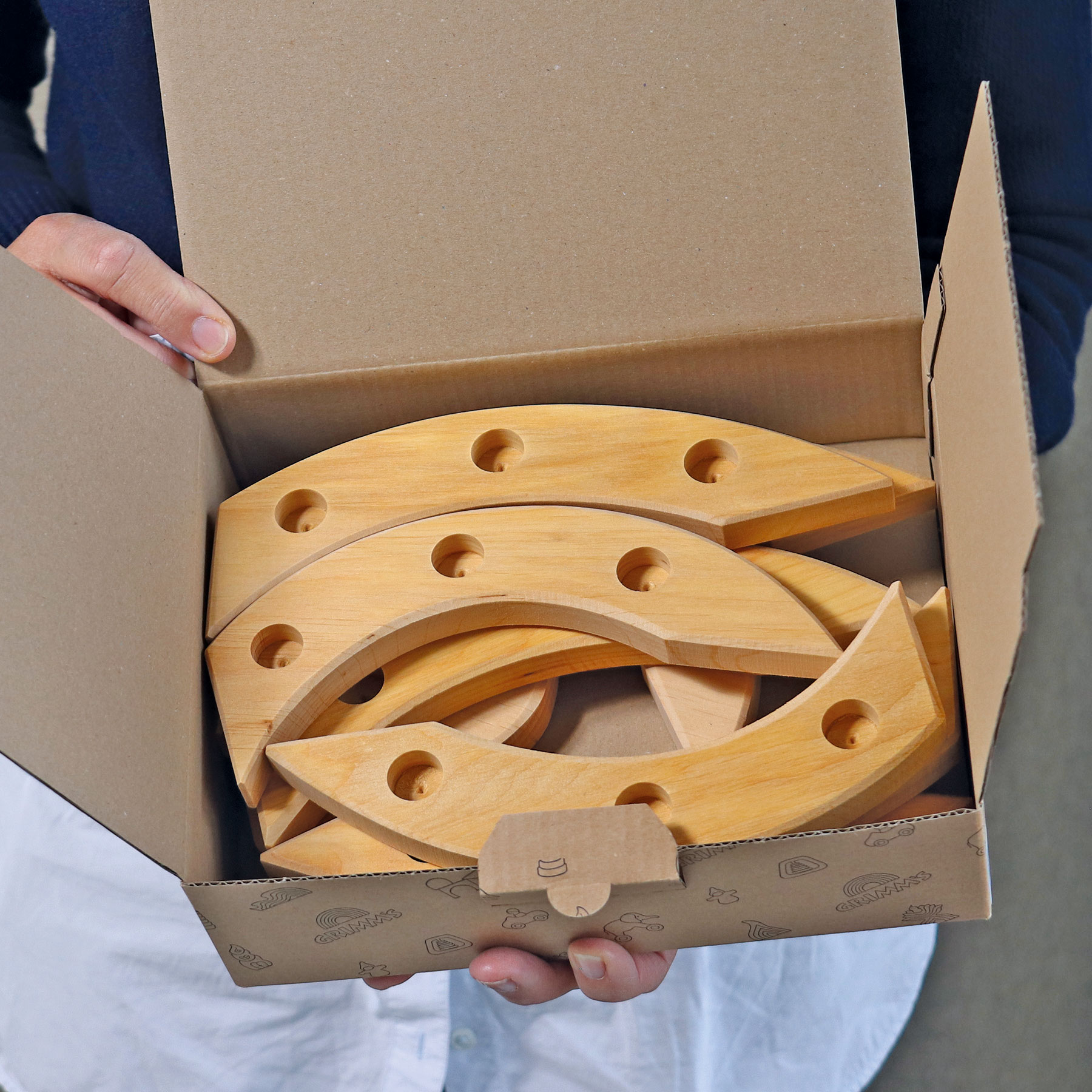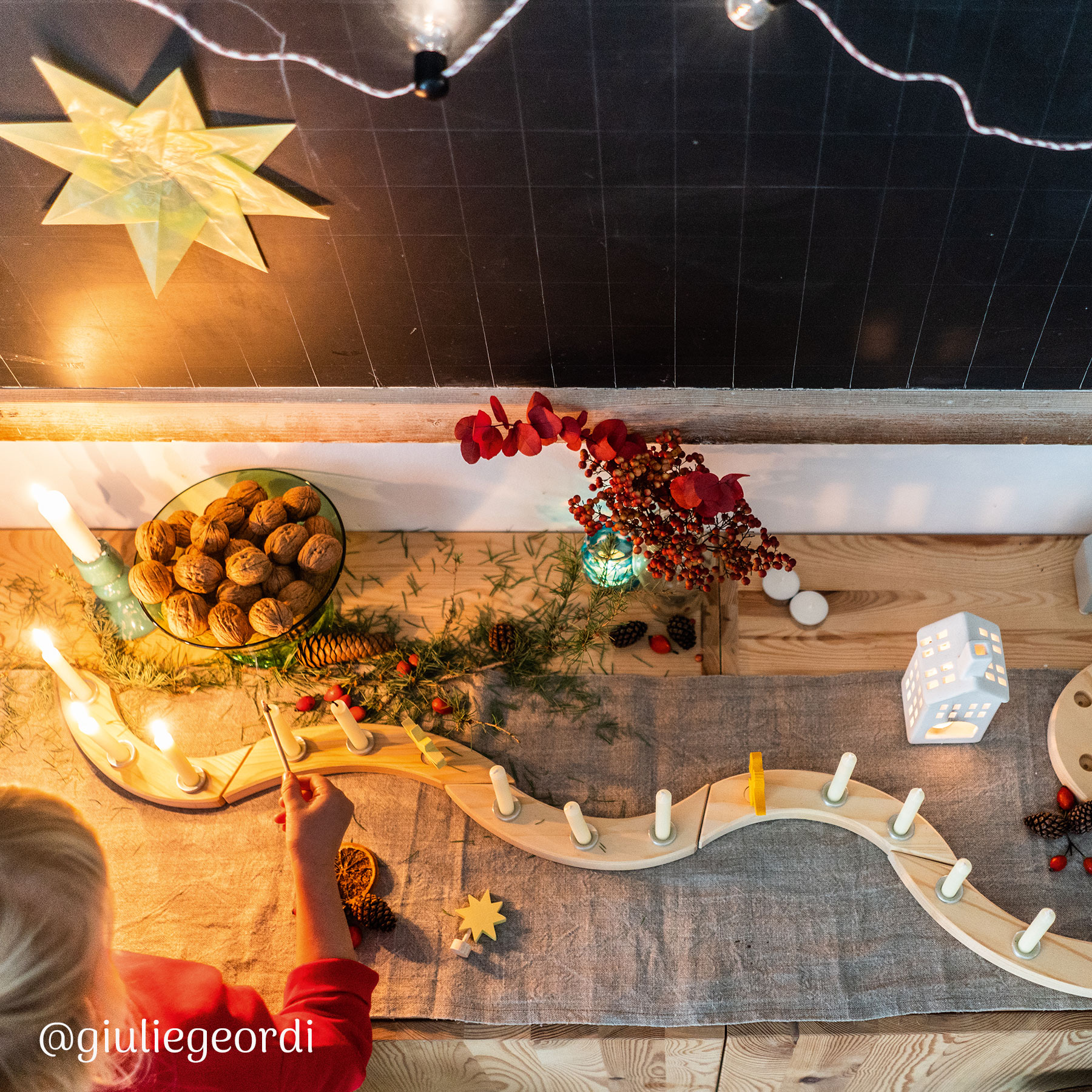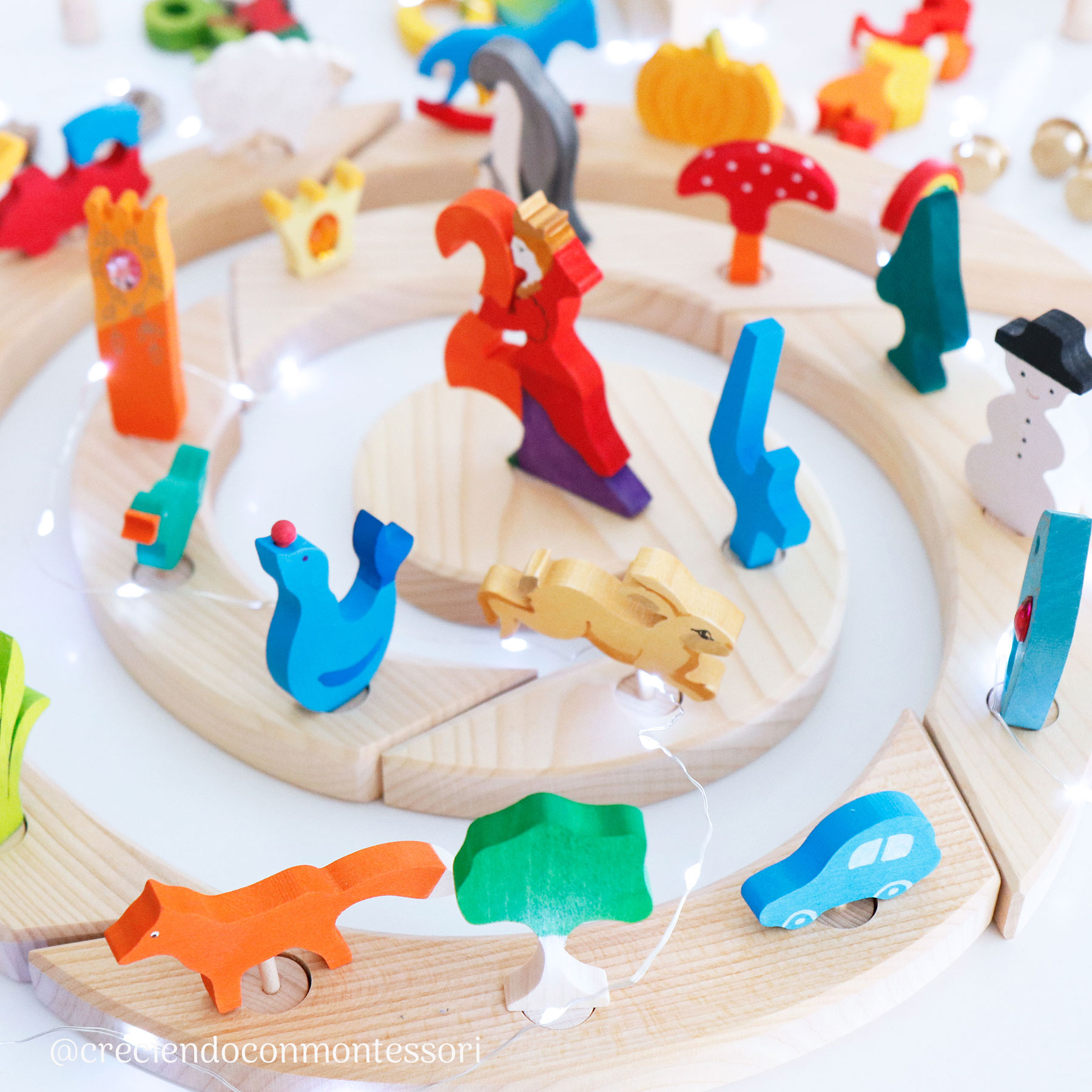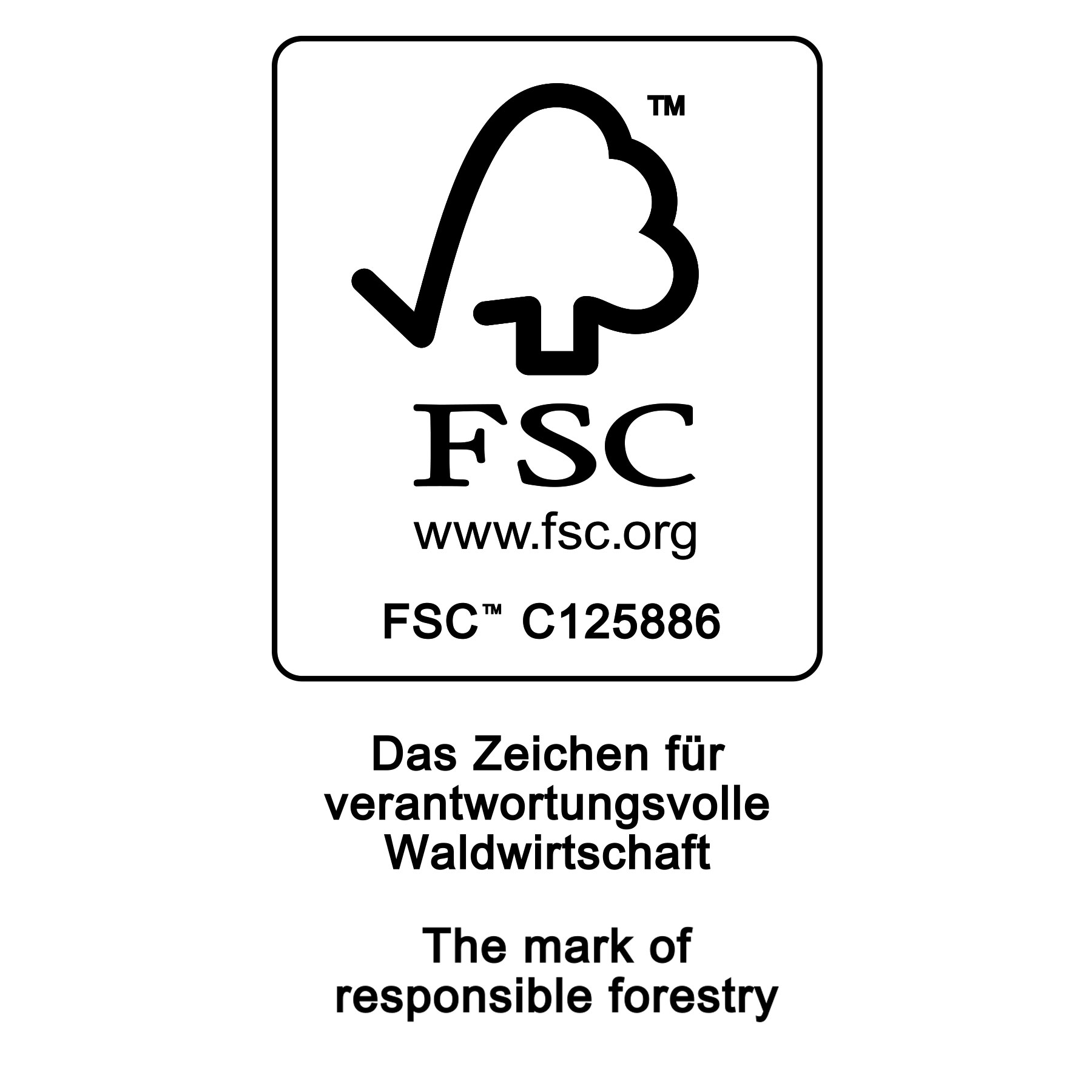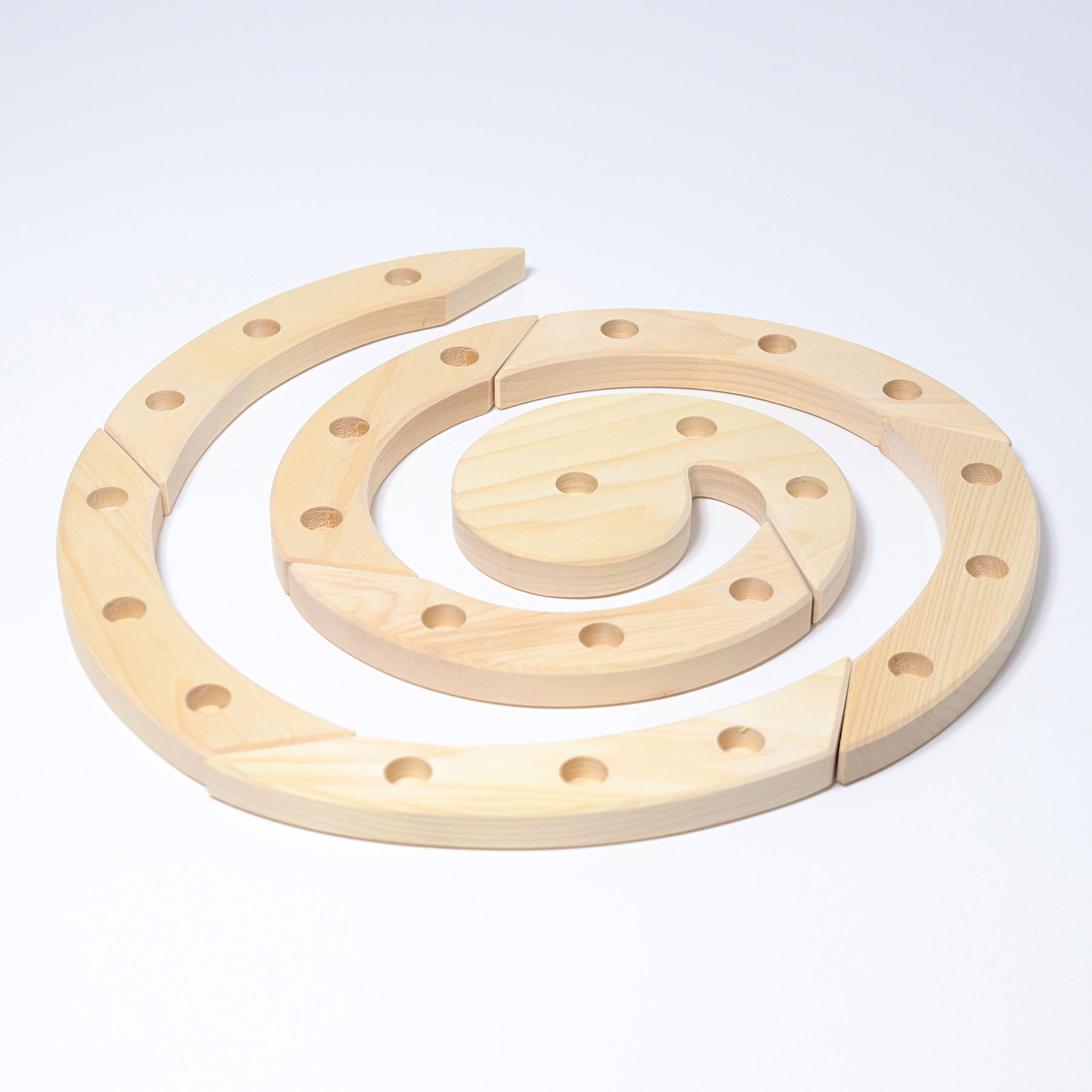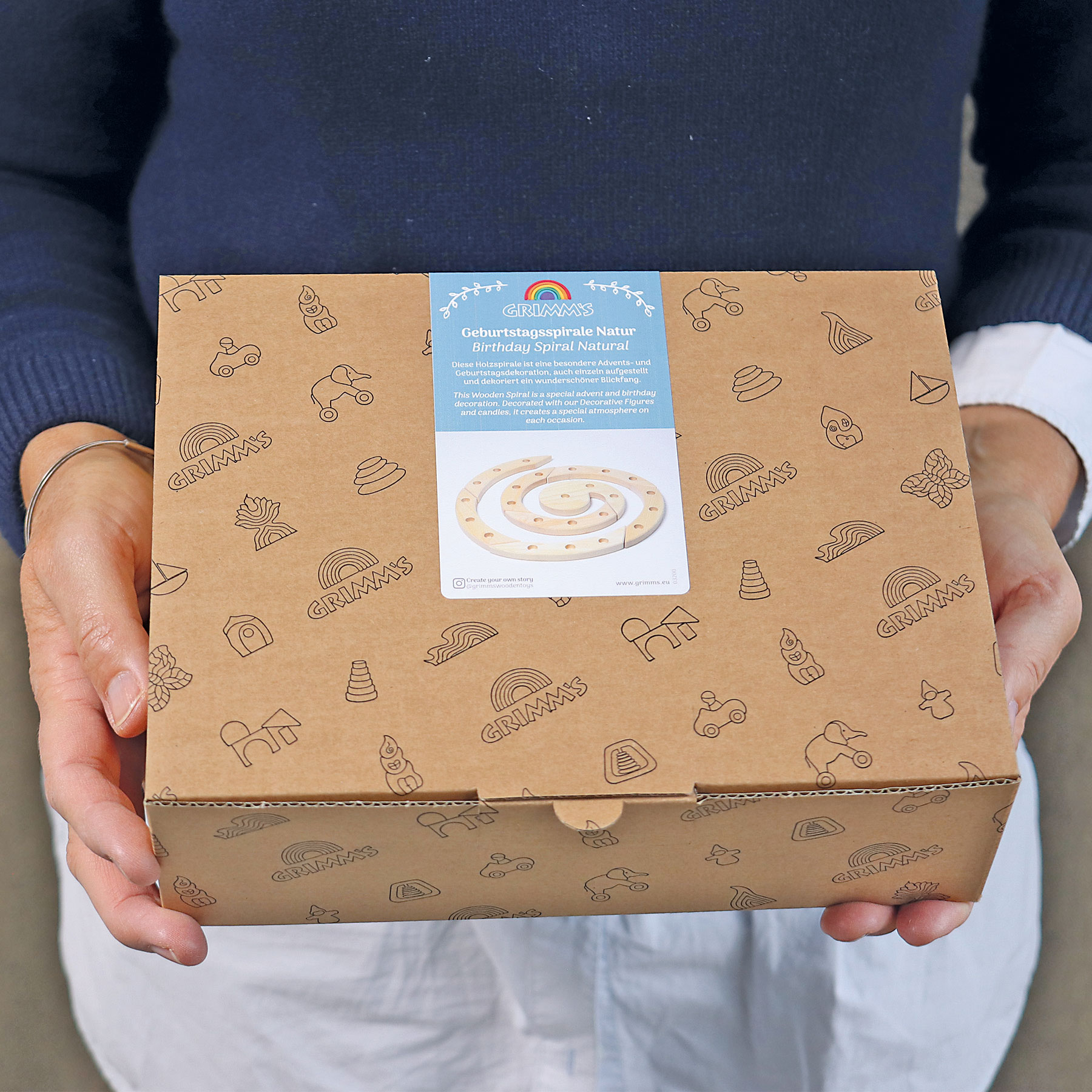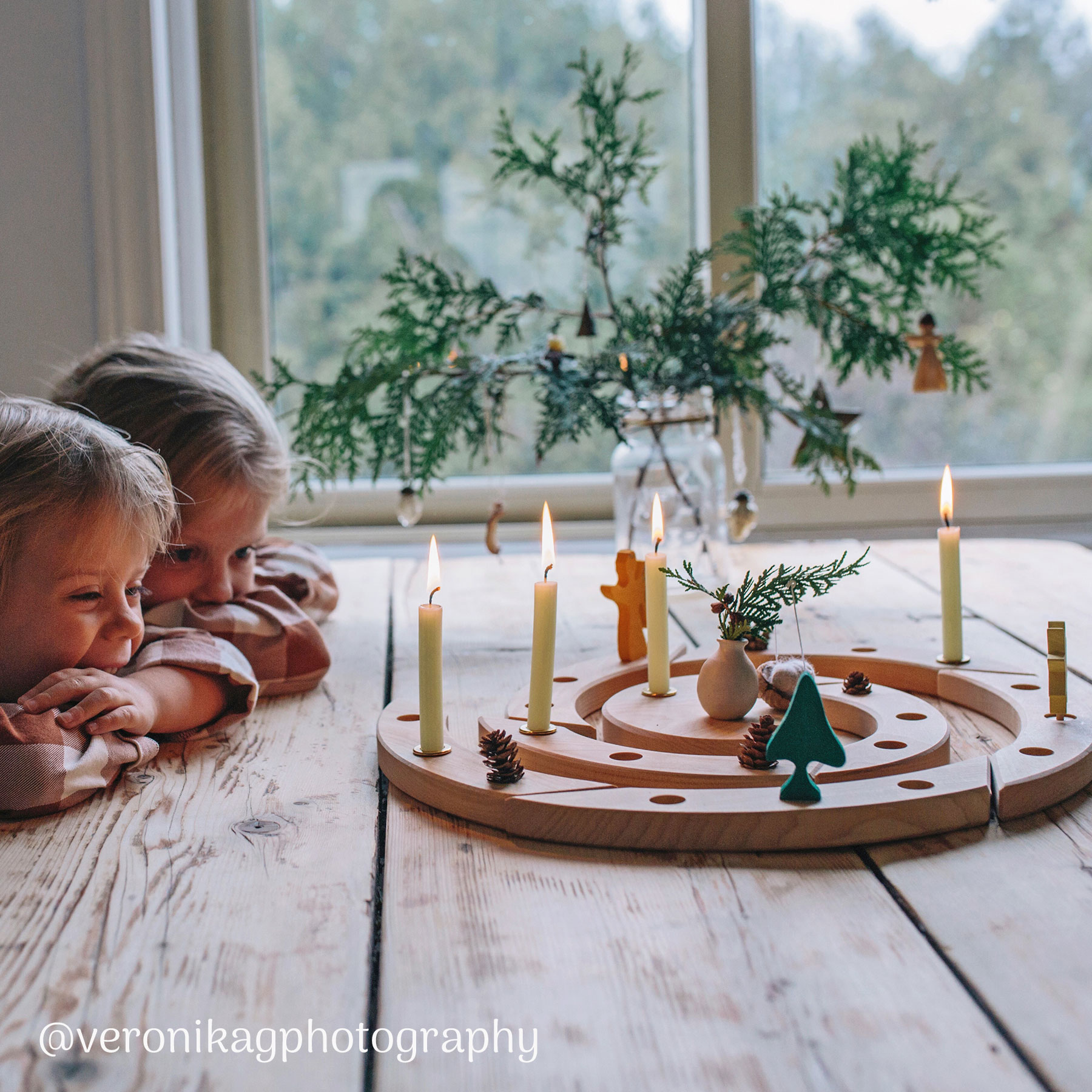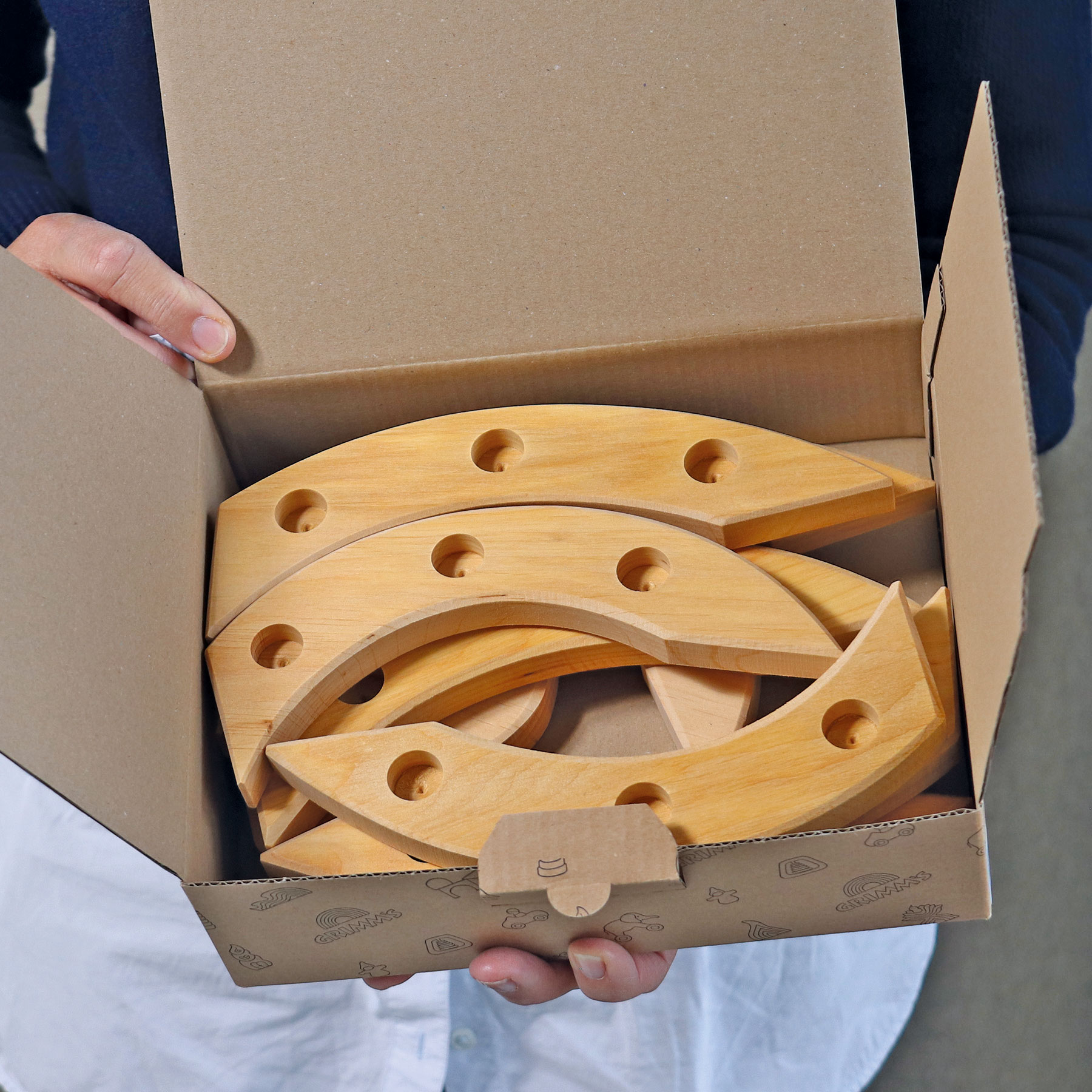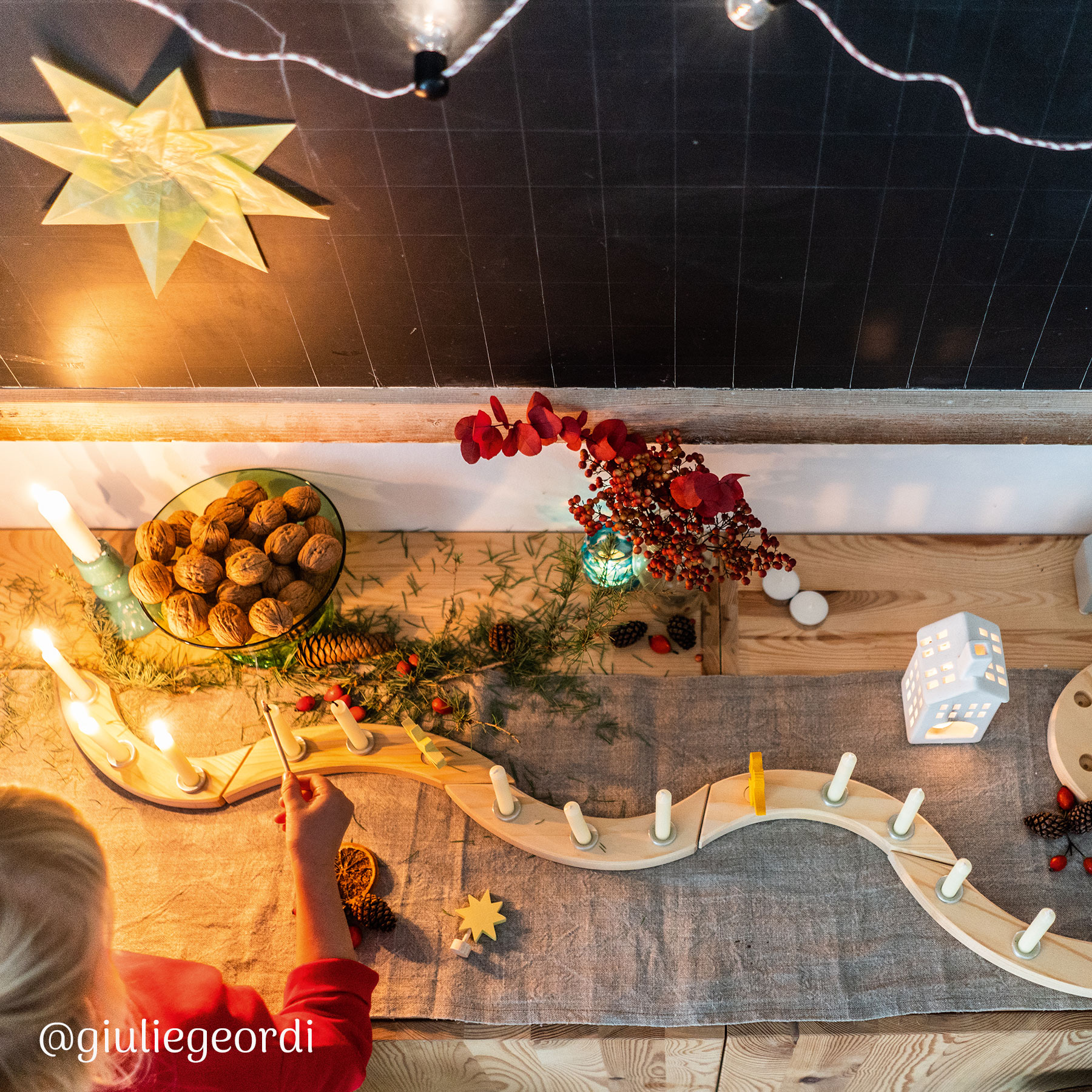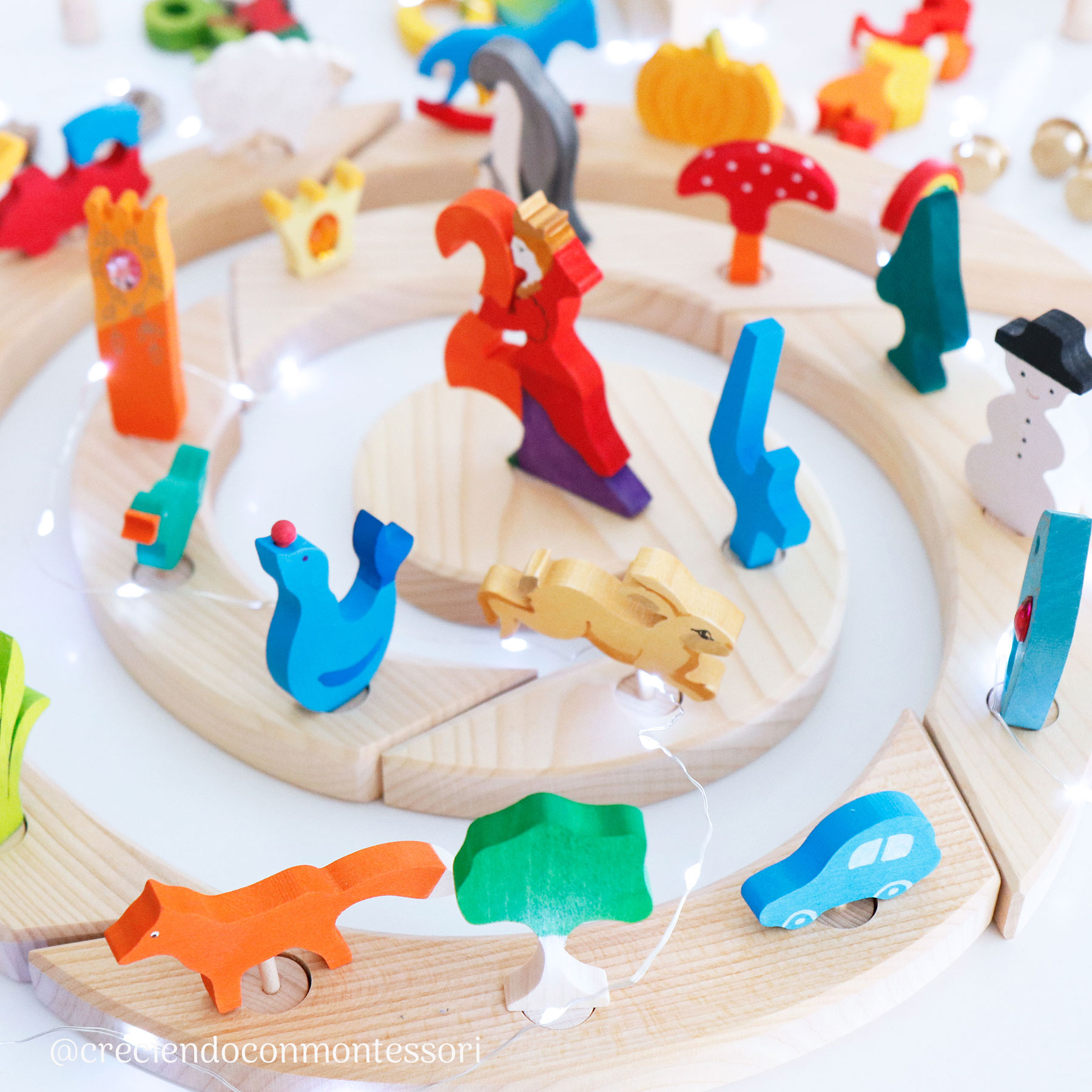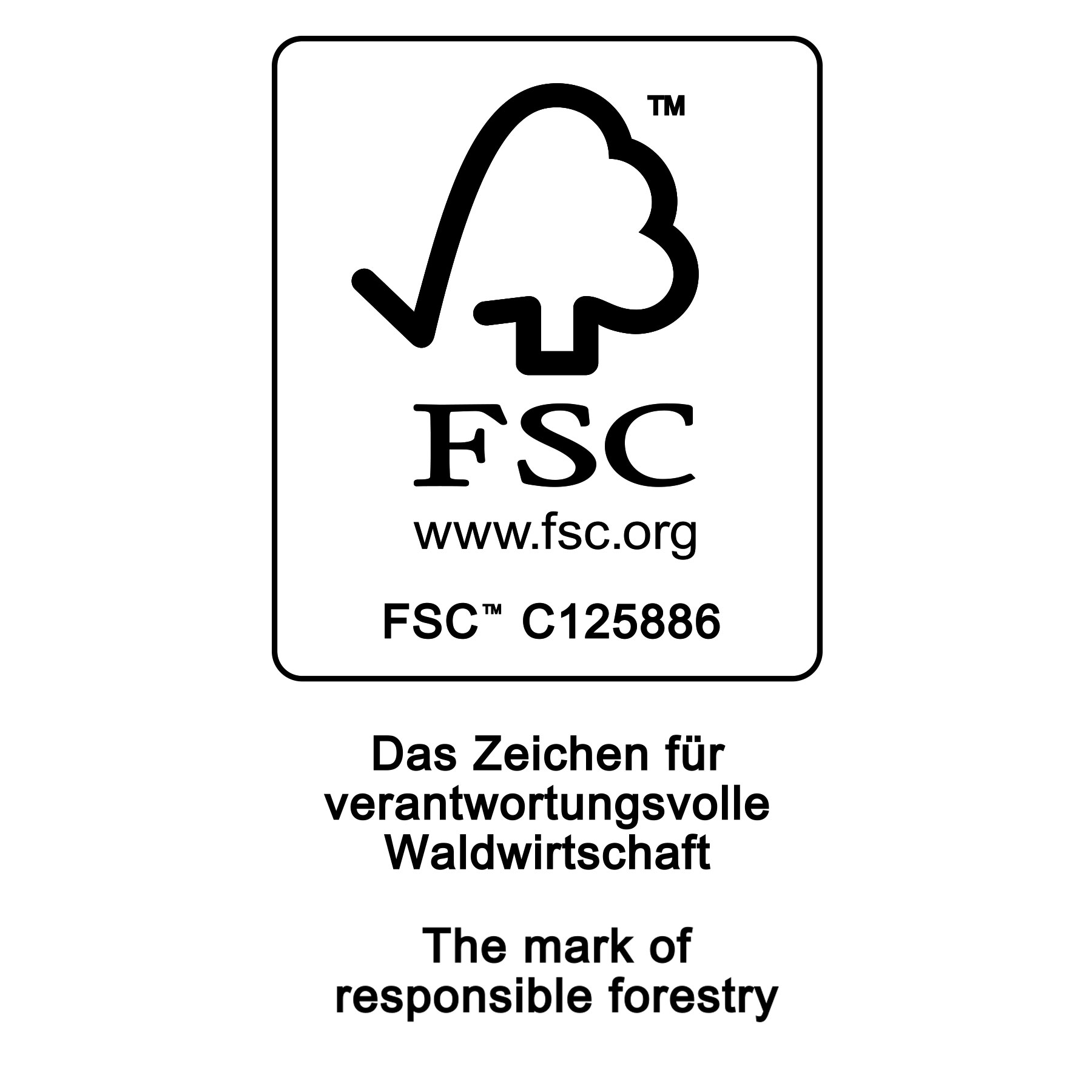 Celebration Spiral Natural
Age Grade (toy safety):
Deko
Warning:
Warning! decorative item! not suitable for playing!
Product information "Celebration Spiral Natural"
The celebration spiral is a beautiful companion for holidays and rituals and stands out for its very special spiral shape. Since it consists of 8 individual elements, however, it can be built up differently and individually designed as needed: On a birthday decorated with candles for each year of life or in Advent with a new candle every day to celebrate the time until Christmas.
Decorated with our Decorative Figures, the Vases (Art. No 04700/04760) with flowers and candles, it creates a special atmosphere on each occasion.
For safety, please use the Candle Holders (Art. No 04800/04801) for the candles. Make sure that there is no draft and that no decorative figure is near the flames.

8 pieces, each with 3 holes.
Materials: alder wood, non-toxic plant based oil finish.
Size: diameter 40cm.